A Move in Your Future?
Contact Us for a FREE, Reliable, and Accurate Estimate!
A great company and people to work with!!!
I rarely am impressed with a business from end to end but everyone at Ridgewood was great. From the moment Peter came to give an estimate until the last box was unloaded and the bill paid!
The crew that moved us could not have been better or nicer to work with. They were professional, very efficient, pleasant to work with and they really seem to like who they work with and what they do! Jimmy, Chris, Isaac and Segundo could not have been any better to work with.
Segundo, who also came to pack my mothers breakables the day before the move, was so nice and helpful to her. Steve, the manager at Ridgewood, even showed up during the move to check on everything and make sure I was happy!
Chris, Dee and everyone in the office could not have been more helpful as we lined things up, dates changed around a bit, etc.
And while this rarely happens anywhere, the final bill was $100 LESS THAN THE ESTIMATE.
All in all, a great experience and I would recommend Ridgewood, and the crew who moved us, anytime.
Feel free to get my number from the Ridgewood office if you want to hear it from me directly before you pick a mover. Thanks!
Eric
The team of four guys: Chris, Jimmy, Tracy and Ryan were wonderful!
They were so professional and courteous and careful with my furniture. The day was extra emotional for me because of the circumstances of leaving my house of 20 plus years and losing my husband. The team worked so well together and it was evident they had a lot of respect for one another. I had no stress from the experience. Any question or request I had was taken care of practically before I asked the question.  We even had some good laughs along the way. You sent a great crew and it was a great day. I'm all moved in and feeling so happy.
Thanks so much!
Liz G
Luis and the crew ( Paris and Preston) are spectacular!!!
I was very distraught about moving from my home and Luis was able to totally put me at ease within minutes of arriving. The people buying my home were so impressed with how the crew protected the property they will be calling Ridgewood Moving as well.
Laurette

FAQs from the Professionals!
Our FAQ is based on decades of moving residential and commercial clients.
We share practical moving advice.

Suggestions from Cindy Myer
Drawing on her decades of experience in the moving industry, Ridgewood Moving Services President Cindy Myer provides useful tips and guidance to optimize your moving experience.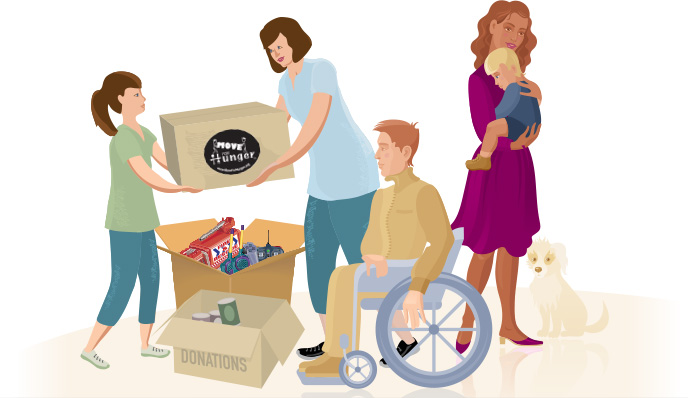 A Culture of Giving
At Ridgewood Moving Services, dedication to community service is part of our everyday lives. We view it as an honor to be able to help our neighbors in need through worthwhile initiatives that help enrich our communities and the people who live there. Click on the links below to learn more.
New! Update Your
Address and Records
with Updater!
We are pleased to announce our new partnership with Updater. Just one of the many resources Ridgewood Moving Services provides to make your move as stress-free as possible.

Being an agent of Wheaton-Bekins World Wide Moving allows us to service your long distance moving needs. Whether it's just a state away, or across the entire country, long-distance moving requires a detailed plan, including professional packing and wrapping services designed to protect your belongings for the long road ahead and against any inclement weather.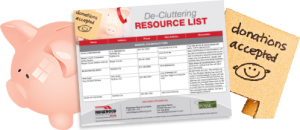 De-Cluttering?
FREE Resource List
Contact us for a list of organizations that could use your donations!